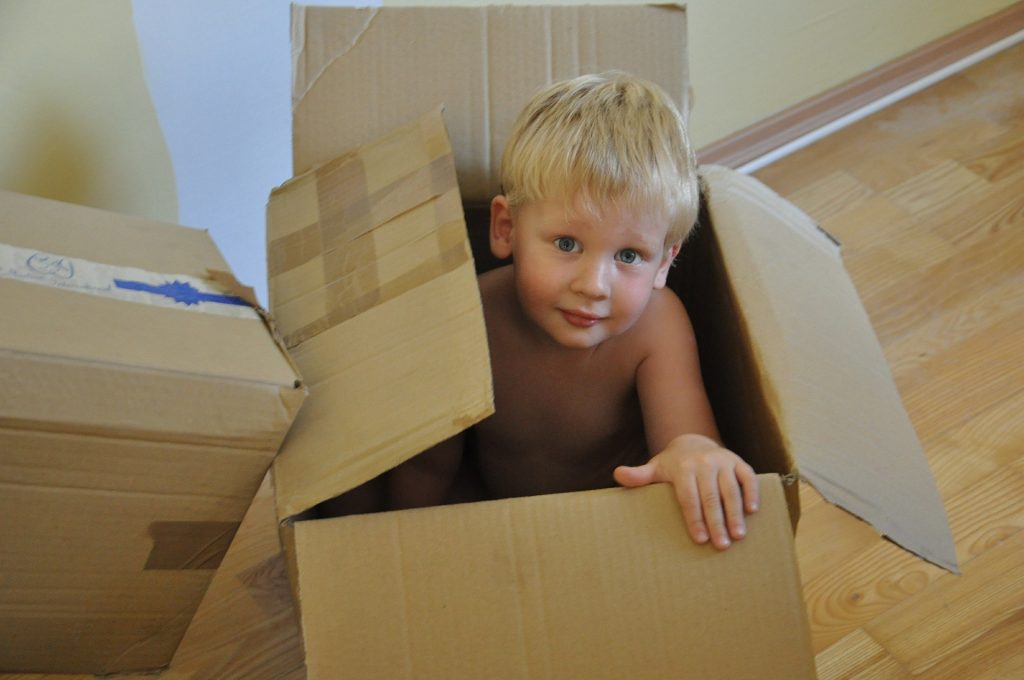 Whether you are moving for a job, to a better school district, to be closer to family, or just for a change of scenery, it is an exciting time nonetheless. It is helpful to have two adults to help wrangle the children, but as a single dad, this is a solo job. While the thought of trying to move your stuff and the kids leads you to feel a little panicky, check out these easy tips to take away some of the stress.
Be Sensitive
While you are sure to miss your old home, for children it might be the only home they've ever known. Depending on how far you will be moving, they might be far away from friends, family, and the comforts and routines of home. Distract them from the nostalgia with a leaving party. Rather than gifts, ask friends and family to write a piece of advice for your child on their first day of school, or decorate a box to pack up his or her toys and belongings. Make a memory book, and let your child plan out the theme of their room. Including your child in the process will help ease some of the anxiety, and foster excitement about this new journey.
Pack a Special Bag
It might be a little overwhelming for your child to walk through the empty rooms of your old home, with everything packed away and secured in. In addition to letting your child help with the packing, encourage them to pack a special box or backpack for moving day to carry with them in the car to keep them occupied. Pack snacks, drinks, games, and their favorite toy or lovey. Surprise your child with a new toy for the trip, and create a surprise bag to give them halfway through the move with fun items such as silly putty, yo-yo's, and a list of all the fun activities that await in their new home.
Make it an Adventure
Moving is an adjustment that will likely come with a few tears and lots of snuggles. Give your child time to warm up to their new home, and don't be discouraged if they seem completely put off. Add a little fun by playing a game of hide-and-seek or giving your child projects to tackle like counting the number of rooms or windows. Take a walk around the neighborhood or area, looking for signs of children. Once you've met a few neighbors with children, plan a welcome party such as an ice cream social or pizza party.
Moving is an emotional process for everyone, so lean on each other during this time and embrace the new adventure. Each day will get a little easier, and before you know it you and your child will be making happy memories together in your new home.