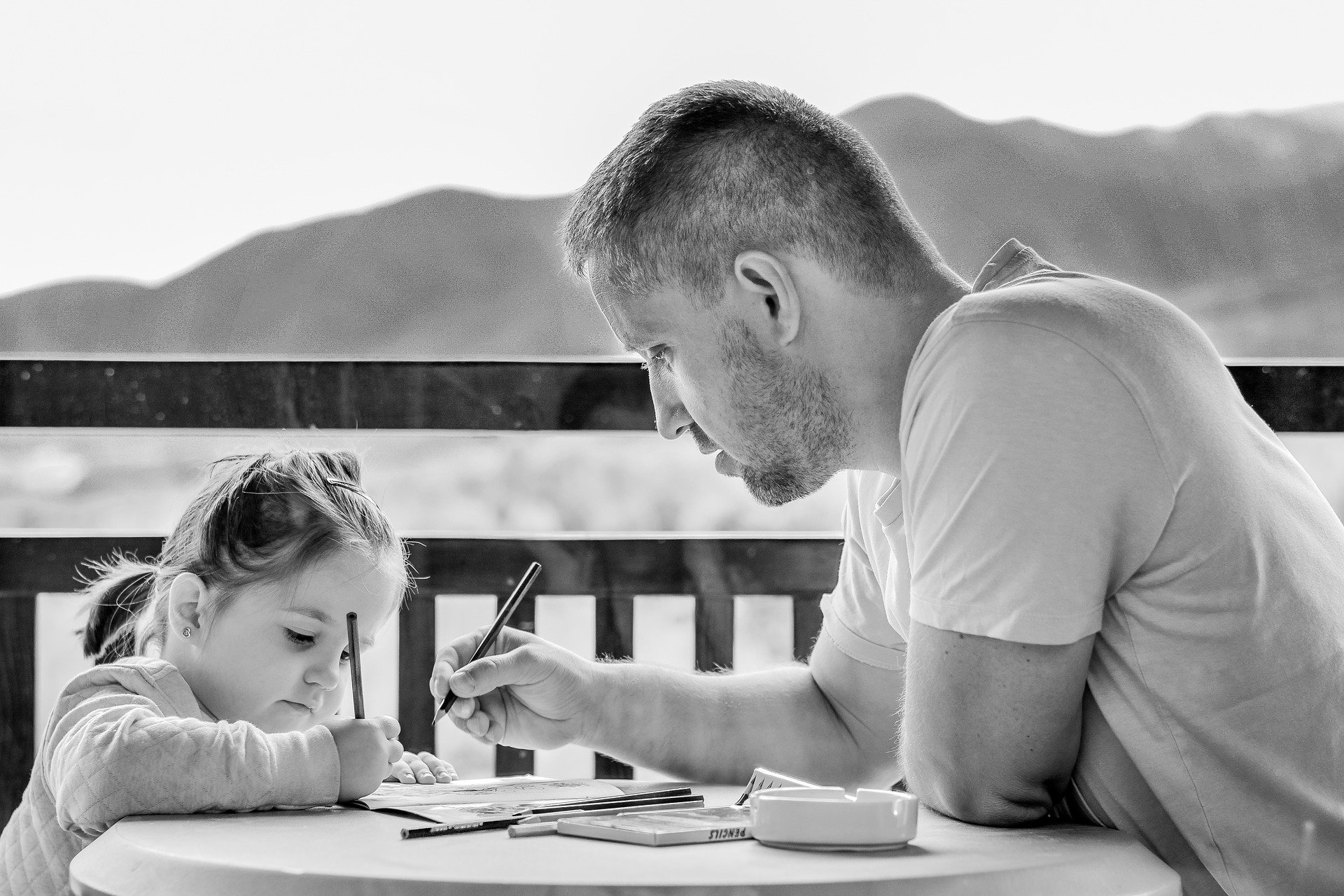 In today's society, single-parent homes are becoming a reality that many face. What's surprising to learn is that, as of 2011, 24 percent of single-parent households are headed by fathers. Single fathers face many unique challenges. While being a single father can sometimes be a difficult job, there are many resources available to help ease the burden. Remember, the way we eat, drink, love, and cope with stress, depression, anxiety, and sadness all play a big role in the state our mental health is in. Sometimes, it's necessary to take a step back and ask yourself if you're doing the right thing for you, and not the easiest thing.
Overcoming Stigma
Being a single father can leave you feeling not only the pressure of having to be both parents, but also feeling isolated. At a child's social event, you may be the only father there, and the moms may not know how to socialize with you. You have to take young children into the men's restroom when out in public, which can be a shock to other men. When society tells you you should conform to preconceived notions of masculinity, you're forced to challenge that by taking on both roles of father and mother.
Learning how to let go of these preconceived notions and to fully embrace the role that you are in can greatly reduce the stress in your life. Finding balance in your personal life can truly aid you in this. Prayer and meditation can bring you a sense of surety that you may otherwise lack.
Support Structures and Taking Time for Yourself
Every dad wants to be superman, but we're only human. As a single father, you have to be everything your child needs. Without support, it's easy to lose yourself and forget the joys that come with fatherhood. There are many services out there to help you find balance and make ends meet financially and spiritually, from government-assisted day care to getting support from other single dads. Yet, it's important to also get help from those closest to you. Asking others for help is not something that comes easily—especially to men—but it can make all the difference in the world to you and your kids.
Many claim prayer has helped them lower their stress levels and find balance in their lives. Taking 10 minutes each day to really reflect on your decisions can bring you clarity you may lack in the moment. Remember, if you're feeling stressed and run down, it doesn't just affect you. Your child will feel that strain as well. Let others help and learn to not hold yourself accountable for the things you can't change by giving them to a higher power and finding peace.
Preserving Childhood While Teaching Perspective
It is important to teach your children the realities of life. It is hard to explain that Mommy isn't coming back or that you truly can't live together any longer. While prayer is important to children to give them stability, you also need to teach them how to accept change. Prayer is not a get-whatever-you-want clause that has been gifted to us; it's a means to find peace with the challenges of life. Encourage your child to see the positive in life while learning to accept the negative, and to be grateful for what we have, not upset over what we lack.
Spending time together playing and having fun, no matter how many chores you have left or how much work there is to do, is important to your bond. By being active in their lives and by teaching them that things change and can be hard, we can help guide our children to healthy habits and give them the peace and stability they need.
Raising your child alone can be overwhelming, especially if you feel isolated. You have to remember what is easiest isn't always best. Ignoring a child's questions about when your family will get back together is not a healthy solution. Refusing to ask for help out of shame or stigma can impact both your mental wellness and that of your child. At the end of the day, everyone needs support. Through prayer and taking advantage of all the resources available, you can build the best relationship possible with your children, while maintaining your own well-being.
Image courtesy of Pixabay